Hao Webinar
Finally, An Affordable & FAST Webinar Platform That You Can Make Millions From..
Podcast Recordings
You can now record HIGH DEFINITION audio phone calls between podcast host & guest.   Invite multiple guests.
Live Webinars
Allows you to stream yourself Live with
audio & video to attendees.  You can also share your screen to viewers.
Teach a Live Class
Educators & Coaches and do a live class with whiteboards & screensharing to help their students succeed.
1 on 1 Video Meetings
Private video rooms between you and your customers.  Record sessions & share it with your clients.
Unique Features That Will W😁W You
Works on Phone & Tablet Too!
HaoWebinar allows webinar attendees to join from computer, tablets & iOS/Android phones.  No App Needed.
Built In To-Do App
HaoWebinar will help you suceed by keeping you productive with it's built-in todo feature.
Segment Contacts/Attendees
You can segment your attendees and contacts with multiple groups.  So that you can invite & email those groups.
Webinar Join Pages
Create webinar pages to get people to signup for your upcoming webinar & also automatically remind them!
Chat with Attendees
Built-In one on one chat between host/moderators and attendees.   This will boost your engagement & build trust.
Record Webinars
HaoWebinar can record your webinars in HIGH quality with 1 click of a button.  This is going to be HUGE!   Send it to people who didn't attend or resell.
No Programming And NO Tech skills required. 
Works On Both Mac, PC & Phones.
You can run your webinar form any computer with any operating system via your browser,  you can also run/attend webinars directly from iphone and android phones withou any apps!
HaoWebinar Is Packed With Features

Unlimited Webinars
Unlimited Attendees
Group Coachings
Podcast Interviews

Share Screen

Webcam function

Record Webinars/Audio

Multiple Organizers

Contacts Pages
Moderators
Email Notifications
Scheduled Webinars
Segmentation
To-Do App
Webinar Landing Pages
Export Leads
Live Chats
White Boards
Who Can Use HAOWebinar?
*MARKETERS
*PODCASTERS
*COACH/CONSULTANT/EDUCATOR
*YOU
With This Investment, You Will Receive:
#1.   Host Unlimited Webinars/Attendees- Host Unlimited webinars, Classes, podcasts with an unlimited # of attendees any time of the day.
#2.  Unlimited Recordings & Downloads- You can guests can download a copy of sessions instantly from the browser in HIGH QUALITY.
#3.   Todo & Segmentation Apps –  You will also get access to Segments, To-Do App which will help you scale your meetings & webinars.
#4.   Training Sessions –    You will be invited to 1-hour of training with Satish Gaire to help you maximize ROI with this tool & also resell if you purchase reseller.
#5. Tutorials & Support –   Most people don't need our tutorials because it's so easy my granny can figure it out but HaoWebinars comes with Tutorials & Support In case you need it.
You are ONE Webinar AWAY……
Use Webinars To Enrich Your Life & Others!
BONUS Training:  How To Run Million Dolllar Webinar
Satish Gaire will train you how to create profitable webinars that bring in massive sales!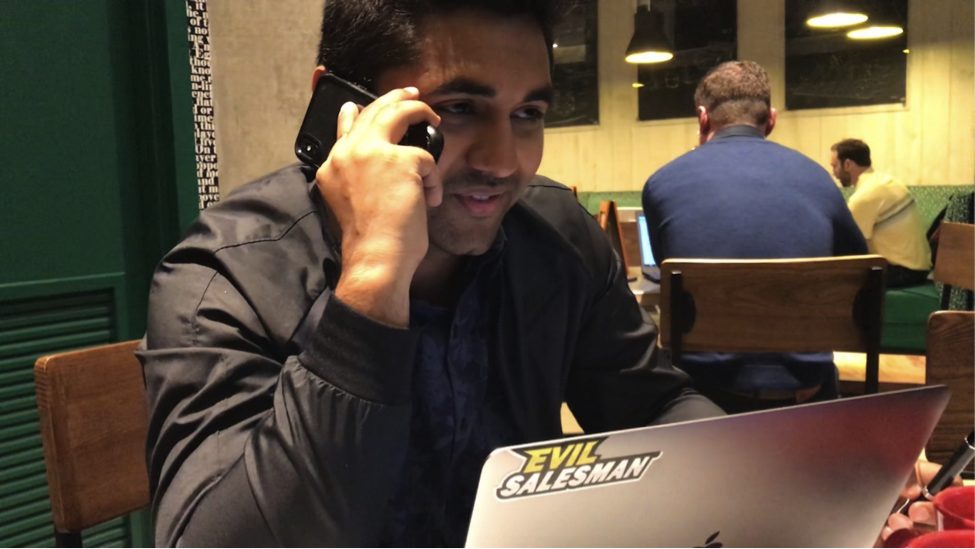 Learn How To Craft Profit Webinar

How To setup Webinars
How To Price Webinar Products
How To Close Millions via Webina
Increase Bookings with 1 Click!
Using the power of the plugin, you can easily add to the total number of bookings that you schedule for your business. The convenience that the plugin offers to prospects means that they are more likely to make that micro commitment.
Again, please look through the image and video gallery to see a snapshot of a typical bookings page that users will see when they use this feature of the plugin.
Want to see buttons in action?
We have included a short video to show you how the buttons work in real-time. Have a look at this and you will be convinced that this WP plugin is something that will help you drive more bookings and business for you.
Description
Hao Webinar – More Details
This is simple to install, set up, and use. The plugin can potentially leverage your current website visitors into clients. Do not be fooled by its simplicity, it is powerful
We do get questions from time to time regarding the tools that we secure for our program members and other audiences that we focus on, so we try to pull together some FAQ (frequently asked questions) whenever possible.
Here are a few for you:
Frequently Asked Questions & Answers
#1. Is there anything to download?
No, There is nothing to download. HaoWebinar works on All computers, Laptops, & Phones!
#2. How many attendees can i host?
No limitation. We have tested it with 3000+ real attendees and 20,000+ simulated attendees.
#3. Why is webinar such a good way to build email list?
Everyone wants to join webinar, regardless of if they watch it or not. This builds list while delivering your promotions to masses!
#4 What if i don't like it?
No Worries. If this software doesn't serve you or help you grow your business. We will refund it. You have 30 days to try it risk free.
Is there a way to get this for free?
There sure is! We have two programs within the SMART Brand of tools, training, resources, & more that will allow you access to this plugin and over 80 other business tools.
If you check out the links on the home page ads, we will provide more information on both programs. You can save literally thousands of dollars, get access to over 80 tools, 1000s of resources, and training that goes from getting started to advanced training in regards to building an online business.
The first program is called SMART $1k+ Project, and it is a more structured, multi-course, and limited-size class that starts three times per month. This program comes with a weekly group coaching live session, and lots of mentoring is provided.